obs-ndi - NewTek NDI ™ integration into OBS Studio 4.9.1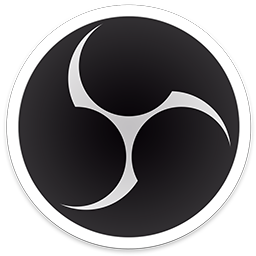 Open Broadcaster Software®️
Resource icon
Supported bit versions

32-bit, 64-bit
Source code url

https://github.com/Palakis/obs-ndi
Minimum OBS Studio version

21.0.0
Supported Platforms

Windows, Mac OS X, Linux
This plugin adds simple audio / video input and output over IP using NewTek's NDI ™ technology.

Three integrations are currently available:
- NDI source: add NDI Sources into OBS like any traditional source
- NDI output: transmit the main program view over NDI
- NDI filter: a special OBS filter that outputs its parent OBS source to NDI (audio works only with video capture sources, media sources and VLC sources)

This plugin requires the NDI 3.0 Runtime to be installed on your system. See installation instructions on the Downloads page for more details.
Latest updates
obs-ndi 4.9.1 (Ubuntu package bugfix)

This release fixes an issue targeting the Debian / Ubuntu package. For the latest Windows and ...

obs-ndi 4.9.0

Only use this release with OBS Studio v25 or above! Changes since 4.8.0 Improvements to the ...

obs-ndi 4.8.0

Only use this release with OBS Studio v25 (v24 on macOS) or above! Changes since 4.7.1 ...
Latest reviews
Sometimes crashes for no known reason, but aside from that, a valuable tool for dual-output streaming.
I was streaming with same settings for a year, then my 2nd PC broke and yesterday i fixed it, when i launch NDI scan converter ping increase to 300, when i turn it off it go back to normal, anyone have same problem? I was contacting my internet provider and thinking its beucase of them but today i figured out its caused by NDI, video proof down there ..

https://www.youtube.com/watch?v=I6vdxov-Qjg&feature=youtu.be

I'm using this plugin with NDI HX Camera on iPhone.
Absolutely brilliant. Between the windows 10 computers and up to date OBS studio versions. I ran the install (First time I look at this). Looked in tools to find the NDI settings.

Then went to my other computer and at this point only it started to dawn on me what this was for. Added a NDI video source and Boom! The NDI broadcast names were there and it all just works.

With this plug-in the sky is the limit. Who needs a TV studio. We got OBS Studio. Can't believe this software is free.

Indiscutivelmente incrível!
If you really know how to use this, it'll be a very useful.
it seems like a good application though has serious stuttering issues.
Unable to get working with Windows 7. OBS Launches without it, however ever time I install this NDI plug on Windows 7, it crashes the program before it can full open.

Have tried (more than once) get assistance (as have others) but still no reply.
Love the plugin, but 4.6.2 still does not fix the issue in which it was patched for. I still cannot select a NDI as a source in OBS. I have to rollback to 4.6.0 which is now crashing from time to time.
i have tried for the past hour to make this work, but every time that i try the program does not show up in my obs
This site uses cookies to help personalize content, tailor your experience and to keep you logged in if you register.
By continuing to use this site, you are consenting to our use of cookies.