Review of the Erdinger Urweisse by Martinho

Tried several times months ago. I liked it very much! 6 pack.
Reviewed on 08/18/2020
display
Solid wheat beer from kleinsignal
The Urweisse comes from the Erdinger company, which is known around the world.
In terms of color, the white foam gives a nice contrast to the amber-colored beer.
The smell is very malty, the taste is refreshing due to carbonic acid, the body is harmonious but nothing unusual for a wheat beer. Slightly sweet finish.

Good beer that is also available worldwide.
Reviewed on 04/04/2020
Review of the Erdinger Urweisse by barley
The Erdinger Weissbräu is generally very controversial!
Some like it, most don't.

Since I had already heard from several that the Urweisse was the better one from the house, I wanted to taste it.
And lo and behold, not so bad at all!
Hardly any acidity, taste a little like banana, as usual, but still balanced with slightly fruity notes.
It is medium full-bodied and very tasty. That certain something may be missing, but it is probably brewed for the general public and that was implemented well here!

In direct comparison with the Ayinger Urweisse it only just "lost" it, but I would love to drink it again and again!
Reviewed on 10/26/2017
An uncomplicated yeast wheat beer from ppjjll
The beer is great to pour and has a wonderful color in the glass with a good head. It smells very fruity, not quite as banana as other wheat. It smells fizzy, slightly citrus-like / sweetish orange. The body is surrounded by this fruity acidity.

The beer contains an unusually high amount of carbon dioxide and is therefore not very rustic, but it is drinkable down your throat.

So ideal for grilling on a cozy, warm summer evening. The beer does not offend and you can easily drink several of them.

So I think it's successful, but not at all rustic.
Reviewed on 07/22/2017
Review of the Erdinger Urweisse by Daniel McSherman
orange-brown cloudy with white foam. Quite spicy wheat beer, quite heavily carbonated.
Reviewed on 07/07/2017
Quaint? - Boring! By goldblumpen
Above all, I have to agree with my previous reviewer, "JimiDo". If I had read his review before I bought the beer ... I expected a beer in the direction of farmhouse ale only as wheat, but there is really nothing to notice about the rustic. Because of the all-suffocating carbon dioxide it would be more suitable as a light party beer, but this is certainly not an old recipe.
It has no off-flavors, but the wheat beer flavors are only very rudimentary. You can drink a normal Erdinger right away, it gives off more taste.
Reviewed on 07/04/2017
Review of the Erdinger Urweisse by JimiDo
What does the Ur mean in the Erdinger Urweisse? Is it the nostalgic equipment including the euro bottle? Is it the supposedly age-old recipe from the brewery's founding days? Is it the good old Bavarian way? It's probably a great idea from the marketing department and no, I don't drink it from the wheat beer glass specially developed for the beer. A neutral wheat beer glass should be enough.
When pouring the orange, cloudy wheat beer, it foams tremendously. The foam is nice and creamy at first, but then collapses pretty quickly into large bubbles over the bubbling liquid. In addition to the obligatory banana, the smell is somewhat acidic. The initial taste appears a bit slender. The slightly malty sweetness is quickly overtaken by the sourness. The fact that the carbon dioxide is set much too strongly ensures that drinking resistance is so high that I quickly lose my appetite for this wheat beer. Then a little banana in the finish. I don't notice anything about the hops. I don't need that again!
Reviewed on 01/11/2016
Recommended wheat beer from Plätzl
Appetizing appearance meets pleasant smell. The entrance is very bubbly, which runs through the whole drinking process.
Conclusion: every sip makes you want the next!
Reviewed on 10/26/2016
Review of the Erdinger Urweisse by game * over
Fair color, long-lasting, large-pored head.
But otherwise pretty boring.

you can drink, but you don't have to
Reviewed on 04/22/2016
Review of the Erdinger Urweisse by deadparrot

In terms of color, I like the original white, cloudy orange as it is in the glass, very much. The beer smells like a banana and fruity; this aroma also determines the entry, which is also quite a bit recent. Acidity is the main characteristic that determines the body, in addition, in addition to the herbal aroma, a certain sharpness comes into play in the finish, perhaps due to the carbonic acid. There is also a slight orange aroma.

This wheat beer is too tangy for my taste, which makes it a bit unpleasant to drink. Therefore, deductions in terms of drinkability. That being said, it's relatively easy, pretty well-behaved, and certainly won't win any prizes for originality. There are wheat beers with a much stronger character. In any case, despite its quirks and average quality, the Urweße is definitely a clear improvement over the "normal" Erdinger Weissbier, and that is perhaps the best thing that can be said about it.
Reviewed on 11/10/2015
You don't miss anything from jojo here
If you want a 0815 wheat beer, this beer may be enough for you.
Unfortunately, it didn't suit my taste. It tastes simple and bland.
I would not recommend it, there are really better beers.

But the foam really stands for this and I also find it very appealing visually. It's also very easy to drink!
Reviewed on 08/05/2015
Looks better than it is! From Hans
There are really better wheat beers there. Has a rather unpleasant finish.
Reviewed on 05/04/2015
Review of the Erdinger Urweisse by Licherpils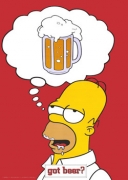 tastes much stronger and better than the normal erdinger. the foam has a very nice golden color. tastes very strong and refreshing. better to use urweiss than normal wheat beer.
Reviewed on 04/16/2015
Decent wheat from Beer Grand Master_Kevin
Appearance: orange with a slight brown cast. The foam head is coarse-pored and durable.

First taste: Banana smell. The taste is also very banana, accompanied by a light citrus note.

Body: The body is slightly fruity and quite acidic, but also yeasty. The texture is quite pleasant, but unfortunately a little too much carbonic acid was used.

Finish: A little bit tart and hoppy, but above all still sour.

Conclusion: a tasty, refreshing wheat beer. So I liked it.
Reviewed on 07/31/2014
Quite okay ... from LordAltbier
The taste is nicely yeasty, the finish is slightly watery. Tastes a little more intense than the normal Erdinger, you can drink it but it's not a special wheat beer!
Reviewed on 16/07/2014
Decent wheat no longer no less from Massingasetta
It tastes similar to the normal Erdinger wheat beer. I would say a bit more full-bodied and a bit more bitter. The beer has a decent head of wheat foam. What I think is good if the yeast flows out well in the end - this was okay here. Conclusion: a good beer that you can take for a change. Not a favorite beer.
Reviewed on May 16, 2014
Review of the Erdinger Urweisse by Bier-Klaus

1. Tasting:
Medium full-bodied in the first taste, very tart due to the acidic notes and a lot of carbonic acid, acidic in the aftertaste, very tasty
2. Tasting:
Fruity and malty smell. Harmonious, malty, slightly acidic taste. Also slightly sour in the aftertaste, there is no hops. Bissel of better standard wheat beer. Easy to drink.
Reviewed on 07/01/2014
Review of the Erdinger Urweisse by Schmallo
When pouring into the glass, a strong, shining golden cloudy beer comes out. The crown lasts for a mediocre length. The pressure is yeasty and quite bitter for a wheat. But I miss the bananas that are present in the smell. Instead, a citrus aroma spreads. In the aftertaste it is not sweet either, but there is a certain degree of drinkability. The beer is not badly done, does not have too much banana taste like most other wheat beers.
Reviewed on 14/12/2013
Review of the Erdinger Urweisse by Biervana
To get a bit of variety in my drinking life, I'll dedicate myself to a wheat beer again today. Erdinger, known for its wheat beer tradition, should be a good choice to start the cozy part of the day. The color is definitely inviting. Amber colored with a slight cloudiness make you want more. The smell is fruity, typical of wheat, with aromas of bananas. When you first drink it, you notice the carbon dioxide, which creates a real firework in the mouth. Almost too much of a good thing for my taste. It's malty, the hops come out from the middle part and get along well with the light acidity. With this wheat, however, I somehow lack the fruity that I prefer in such a beer category. Not a favorite of the wheat fraction for me.
Reviewed on 02/12/2013
Review of the Erdinger Urweisse by lancelot
Is there a difference between the "normal" Erdinger wheat beer and the Urweisse? I wanted to test that.
Often the result is just a new label and a higher price, not with the Urweisse.
A wonderful, almost perfect color and a great freshness despite the yeast. A harmonious and pleasant
"Light" wheat beer, less heaviness than the original and a refreshing note.
The alcohol content is 4.9%, a big hit!
Reviewed on 11/01/2013
Review of the Erdinger Urweisse by gerdez
Very tangy and very drinkable, but without any big surprises. Good wheat that you can offer guests without a guilty conscience - if the beverage market is not stocked beyond the standard range.
Reviewed on 18.09.2012
Review of the Erdinger Urweisse by Florian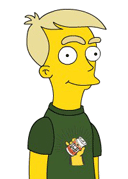 In my opinion, the color of the Erdinger Urweisse is simply phenomenal! It is amber in color without drifting into red. The start is soft and banana-like, the body is a bit hotter and yeasty (and therefore also sourish). The finish is dry, sour and has something of burnt sugar.
In general, you shouldn't drink the Urweisse too cold, so that all nuances come into their own.
Reviewed on 03/04/2009
Review of the Erdinger Urweisse by Tarfeqz
I think it tastes like normal wheat beer. Nothing special. Nothing quaint. However, nice and tasty.
Reviewed on 09/28/2008