Limit 300 Multimeters How To Use
Multimeter Instructions - Measuring with the Multimeter
Multimeter Instructions - Building a Multimeter
First of all, you should get a precise overview of the structure of the device so that you can use the multimeter correctly.
Overall structure: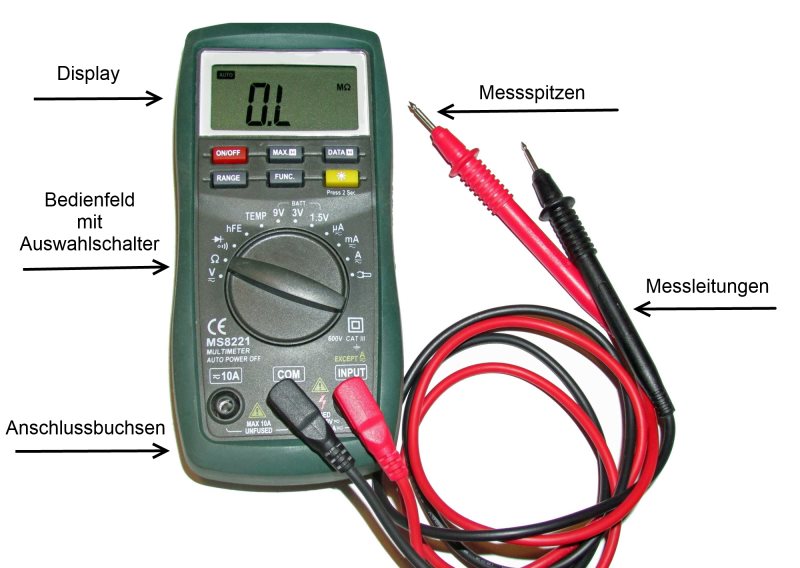 The individual models differ, of course, depending on the equipment and range of functions, but all digital multimeters always consist of the following parts: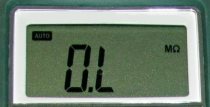 The display is always in the upper area of ​​the device. The measured values ​​are read here. Both LCD and liquid crystal displays are used. Some models offer practical backlighting for the display so that readings can be read correctly even in poor light.
Control panel with selection switch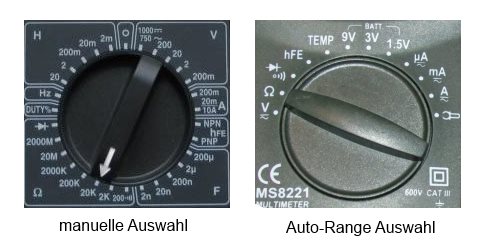 In the middle of every device is the central element of the round selection buttonsr. Here you can find the different Measurement types and ranges of the multimeter choose. The control buttons for any other functions can also be found here.
At first glance, inexpensive devices offer many setting options because each measuring range must be precisely defined by the user. When changing the measuring range, the decimal point in the display sometimes moves to a different position (0.000 00.00 000.0). At first glance, good devices have fewer setting options, but are much more convenient because these devices, thanks to the so-called Auto range function the suitable measuring ranges automatically choose. If necessary, manual adjustment using other control buttons is still possible in most cases. The Auto Range function is particularly useful if you do not know the measuring range. While with simple multimeters you have to adjust the device more and more finely from the largest measuring range, you can start measuring right away with a good multimeter.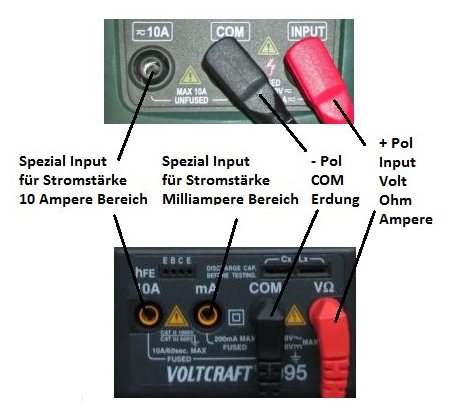 The connection sockets for the measuring lines are always located in the lower part of the devices. Most multimeters have three different sockets, some models also have more, cheap multimeters sometimes only two. The following connection sockets are required for measurements with the multimeter:
- Pole / ground
Labeling: COM or GRN or measured variables
Color: Black
+ Pole
Labeling: INPUT or IN or corresponding measured variables (V, Ohm, mA, 10 A)
Red color
Better quality multimeters with higher safety precautions usually have three sockets. Two of them for measuring the current strength. Once for currents in the mA range and once for higher currents in the 10 A range. Devices with four sockets completely separate the inputs for current intensity from the input for other measured variables. In this way, the risk of incorrect operation with serious consequences is additionally minimized.